According to Apple's saying, iPhone 5 should be two times faster than iPhone 4S, thanks to the A6 processer. iFixit and Chipworks have partnered to post a teardown of the new Apple A6 chip used in the iPhone 5, unveils more details about the supper chip.
Highlights:
● The A6's 1GB LP DDR2 SDRAM is provided by Elpida, two ARM CPU cores and three GPU cores
● The Apple A6-labeled APL0598 on the package marks and APL0589B01 on the inside-is fabricated by Samsung on their 32 nm CMOS process and measures 9.70 mm x 9.97 mm. By the way, that's the same process that Apple and Samsung used to fab a variant of the A5 package inside the third-generation Apple TV and the revised iPad 2.
● It looks like the ARM core blocks were laid out manually--as in, by hand. A manual layout will usually result in faster processing speeds, but it is much more expensive and time consuming.
Check out a few photos below.
UBM TechInsights has posted another group of teardown photos, and marks more details.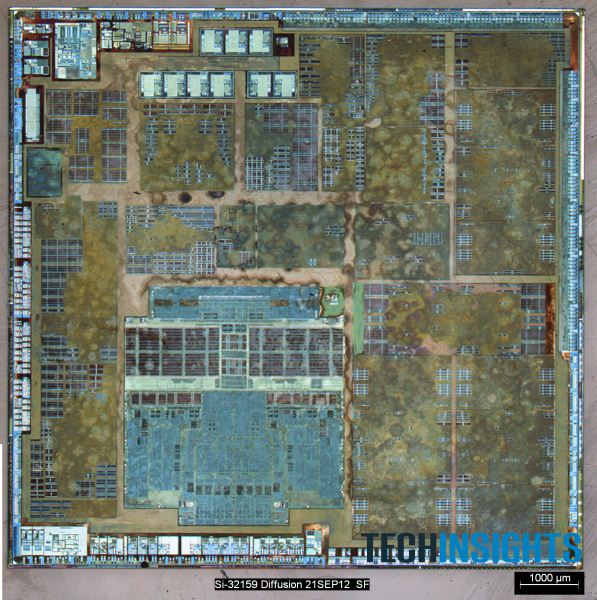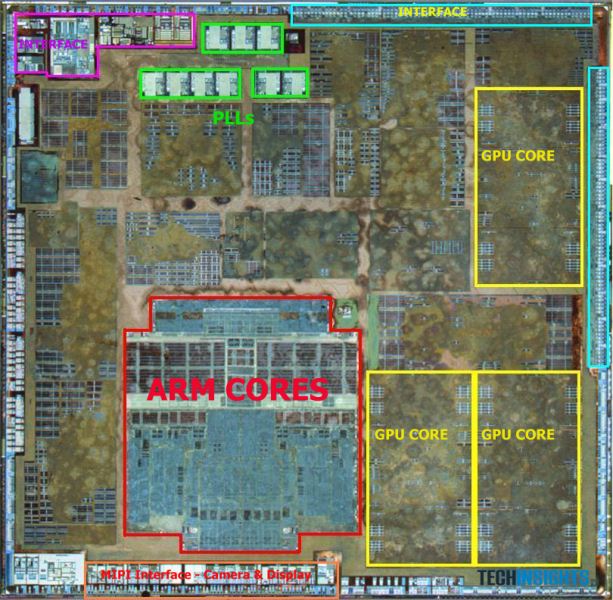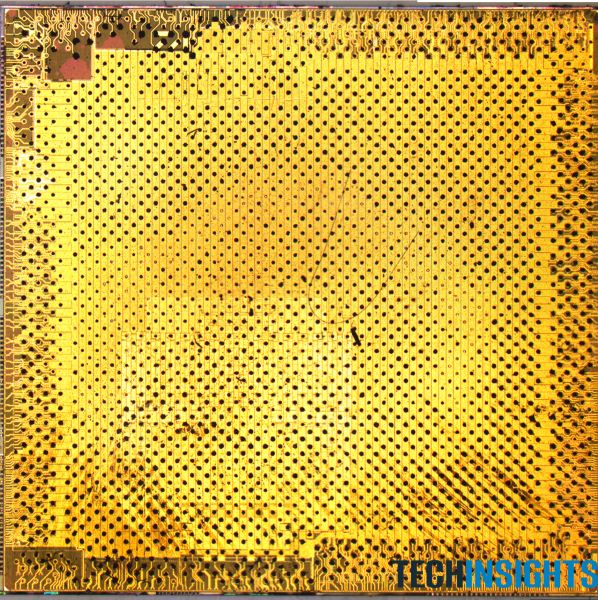 via iclarified via anandtech